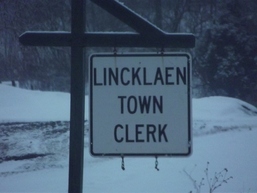 Town Clerk/Tax Collector/RegistrarMahaley Holl
Lincklaen Town Highway Garage
568 Union Valley Road
Pitcher, NY 13136
315-852-1193
Fax: 315-852-1193
mahaley70@gmail.com
Office Hours:
​Mondays 2pm-6pm
Tuesdays and Thursdays 8am-noon
​
Please note the Clerk's Office will be CLOSED July 4-7, 2017
​reopening on July 10, 2017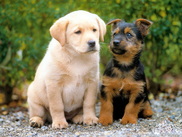 DOG LICENSING
New York State Law requires all dogs four months of age and older to be licensed in the Town in which the dog resides. When licensing your dog(s), please bring proof of current rabies vaccination and a certificate of spaying or neutering, if applicable. The fee to license a spayed or neutered dog is $9.00 yearly. The fee to license a unsprayed /unneutered dog is $18.00 yearly. Renewal notices go out monthly. Any dog that goes overdue for licensing by 50 day or more will be assessed a late fee of $4.50 in addition to the regular license fee.

You may license or renew your dog license in person during the clerk's business hours or by mail. Any original rabies or spay/neuter certificates received by mail will be returned. If licensing by mail please also include a self addressed stamped envelope for return of your license/tags.



STAR Tax Benefit
All residents applying for the 2018 STAR Tax benefit or the Senior Enhanced STAR for the first time must have their application received by Assessor Steven Graham by March 1, 2017.